Chinese and Russians queue up for replica of Princess Diana's sapphire and diamond engagement ring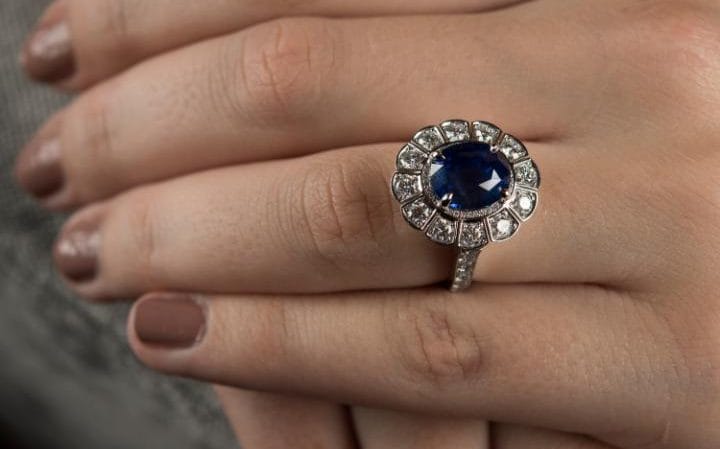 It is arguably the most famous ring in the world, the sapphire and diamond engagement ring worn by Diana, Princess of Wales that now adorns the Duchess of Cambridge's left hand.
Now, 36 years after the original was ordered by the Prince of Wales, replicas of the ring have surged in popularity thanks to the spending power of the growing Russian and Chinese middle classes.
Garrard, the Royal family's jeweler of choice for almost three centuries, which made Princess Diana's ring, said there had been "a significant uplift in sales" in recent months thanks to foreign buyers.
"The Diana ring is our most popular piece of jewellery," said Joanne Milner, the company's chief executive.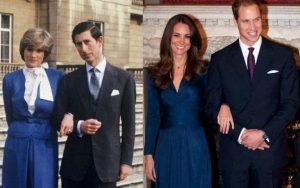 "In one week alone in December we had three orders for them, and had to work flat out to make them in time for Christmas."
Yet none of the rings is an exact replica of the one now worn by the Duchess of Cambridge, as buyers are always told.
Ms Milner said: "We would never make an exact replica because we treat that ring like a bespoke piece, and every bespoke piece is strictly a one-off."
Princess Diana's ring was not, in fact, bespoke, because the Prince chose it from the jeweller's catalogue, possibly because it reminded him of a sapphire and diamond brooch bought from Garrard by Prince Albert for Queen Victoria, and now owned by the Queen.
One of the ledgers kept in the company vault contains the invoice for Diana's engagement ring, though the company is too protective of its customers' privacy to divulge how much Prince Charles paid for it in 1981.
Today the smallest version of the Diana-style ring starts at £5,000, though you would need to spend rather more if you wanted the same-sized sapphire as the original.
If Prince Harry should one day pop in to choose a ring with which to propose to Meghan Markle, the five full-time jewellers in the top floor workshop of the store in London's Mayfair will get straight to work without any fuss.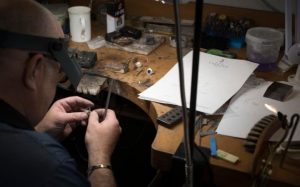 Some have been there long enough to remember when Prince Charles placed the order for Diana's ring.
Like the company itself, they have seen it all before. The company's ledgers contain the invoices for every royal transaction right back to the first one – an ebony handle for a tea kettle ordered by George II's son Frederick, Prince of Wales in 1735.
The Imperial State Crown, used for the Queen's coronation, is one of five crowns made by Garrard.
Cr:  Gordon Rayner, Chief Reporter
The Telegraph UK