Gemfields and Gübelin Gem Lab announce 'next generation' disclosure for gemstone reports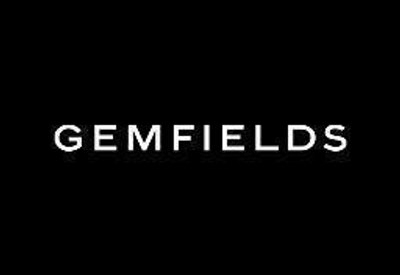 Advancing Accountability and Ethical Responsibility
Raising the Bar for "Mine to Market" Transparency
London, Lucerne, July 2014 —
Gemfields and the Gübelin Gem Lab are delighted to announce the 'next generation' of disclosure on laboratory-issued gemstone reports.
Traditionally, gemstone identification reports, commonly referred to as "certificates," have been issued without disclosing the identity of the party presenting the gemstone to the laboratory for a report. As such, the party with custody of the gemstone up to that point has remained anonymous.
Today's announcement will see the Gübelin Gem Lab offer all of its clients the choice of whether or not they wish to have their names included on gemstone reports issued by the Gübelin Gem Lab.
The new approach represents an important step in furthering the level of disclosure and transparency in the chain of gemstone custody, providing improved understanding of a gemstone's journey through the market.

It is hoped that the new approach will be adopted by other laboratories and gem industry participants.
Ian Harebottle, CEO of Gemfields said:"Gemfields believes that the more information we can share about a gemstone's journey, the better. This innovation will improve the resolution of the chain-of-custody picture available to consumers and industry participants. Simply put, the market will better understand the hands a gemstone has passed through.

I'm particularly pleased that this initiative has been developed by Gemfields and Gübelin Gem Lab within the coloured gemstone sector, and we hope, as the global gem industry marches toward greater transparency and disclosure, that it will also be adopted by our colleagues in the diamond business, where it would be equally beneficial."
Daniel Nyfeler, Managing Director of Gübelin Gem Lab commented:

"Gübelin Gem Lab is delighted to offer its clients the choice of having their names disclosed on our reports. This is a voluntary measure and one which we hope will be embraced by our clients in the gemstone trade and retail business, and eventually be adopted by other laboratories in pursuit of an improved customer offering and greater industry transparency."
Whenever requested by the client, the following comment will be added to the Gübelin Gem Lab report:

'This [gemstone] has been presented to us by [company name]'.
About Gübelin Gem Lab
Gübelin Gem Lab is an independent member of the Gübelin Group offering scientific gem testing services in Lucerne / Switzerland and Hong Kong to the international gemstone industry. Gübelin Gem Lab reports on coloured gemstones, diamonds and pearls enjoy unparalleled credibility in the trade globally. www.gubelingemlab.com
About Gemfields
Gemfields is the world's leading supplier of responsibly sourced coloured gemstones, positioned at the intersection of exploration, mining and marketing. The company has pioneered the leading environmental, social and safety standards within the sector and by doing so is able to provide discerning customers the assurance they require of the responsible journey their gemstones have taken from mine, to market. Gemfields also supports downstream stakeholders in the marketing and selling of their cut and polished coloured gemstones via the Gemfields portfolio of global sales offices. In 2013, Mila Kunis was announced as Gemfields' global ambassador and the face of its latest advertising campaign, featuring exclusive collaborations with leading international jewellery designers. www.gemfields.co.uk
Cr. RGNR (The Roskin Gem News Report)