Gemfields Sets $55M Auction Record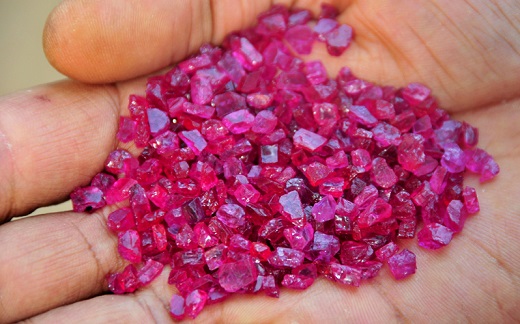 Gemfields recorded its highest auction total as it sold $54.8 million worth of rubies and corundum in Singapore last week.
The sale fetched an average of $61 per carat for 895,848 carats, out of just over 1 million carats that were on offer, the miner said. The event sold 85% by volume and 98% by value.
The revenue figure is 24% higher than Gemfields' previous auction record of $44.3 million at a ruby sale in June 2016.
Gemfields sources the stones from its Montepuez mine in Mozambique. It also operates the Kagem emerald mine in Zambia and holds a 50% stake in the country's Kariba amethyst mine.
"The prices achieved at this auction, combined with the high percentage of goods sold, highlight our belief in the ongoing increase in demand for responsibly sourced Mozambican rubies across key markets and jewelry categories," Gemfields CEO Ian Harebottle said. "The response received from our customers was very encouraging, and they share our excitement about the future potential for the ruby industry."