Sant's visits to Gemfields Ruby Auctions

Colored gemstone mining and marketing company Gemfields – the largest producer of colored gemstones worldwide, will be holding their forthcoming Ruby and Emerald Auction this year.Rubies from their Montepuez mine, in Mozambique and Emeralds from Kagem mine, in Zambia; will be up for auction this year.
The total production at Montepuez over the six months ended December 31, 2016, was 5.6-million carats of rough rubies and corundum, at an average grade of 29 ct/t. Gemfields CEO Ian Harebottle highlights that this was further supported by a 52% increase in the overall volume of premium-quality rubies recovered, compared with that of the previous period. This boost in production was achieved despite the processing plant being shut down throughout December to allow for the upgrades.
Gemfields also achieved its highest-ever auction revenue in June 2016 in Singapore, where the auction of rubies from Montepuez resulted in 95% of the higher, medium and commercial goods available sold for $44.3-million.
Additionally, he says, Gemfields is pleased with the performance of its gems at auction during the 2016 financial year. "As a result of the ever-increasing global demand for Gemfields colored gemstones, total revenue generated since our first auction in 2008 has exceeded $700-million, an impressive achievement, given the challenges faced by the mining and luxury goods industries during this same period," Harebottle points out.
Sant Enterprises being an official auction partner of Gemfields has been participating in almost every Gemfields Ruby auction since 2014. Sant Enterprises MD Mr. Santpal Sinchawla summarizes the pre and post Gemfields impact on the industry in a very positive manner, he notes, "that with onset of these auctions the Ruby business has become more advanced; we had a learning curve, which we all quickly adjusted to. We are happy with the results and will continue to buy rough in this way".
Few images from the previous Gemfields Auction..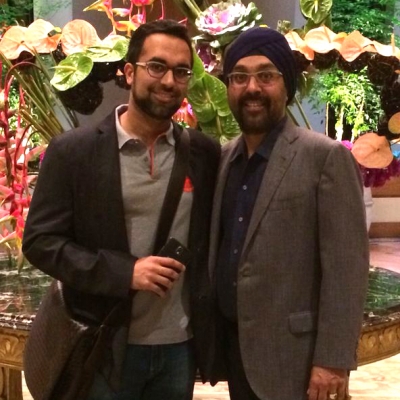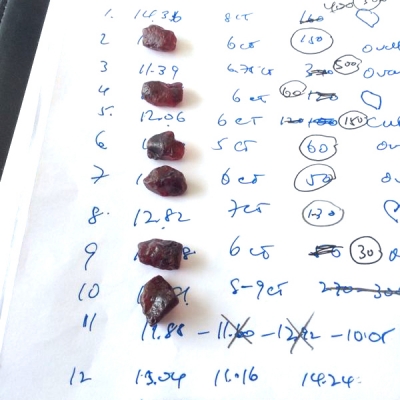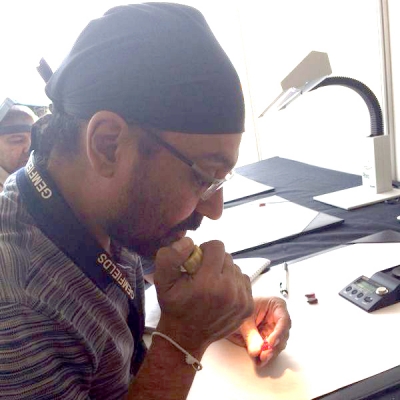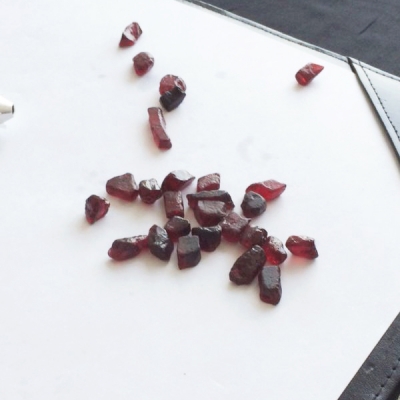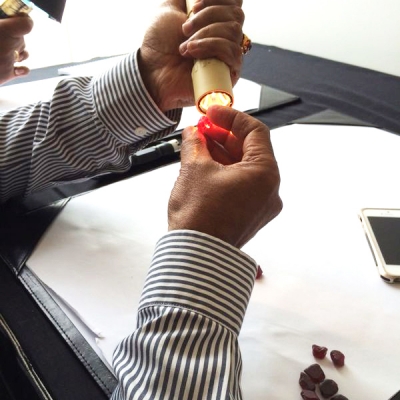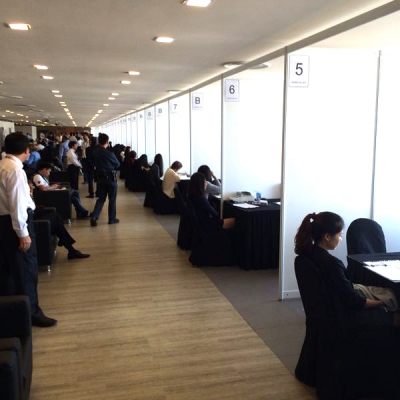 Excerpts courtesy: .miningweekly.com