Thai manufacturer's mesmerising blue sapphire collection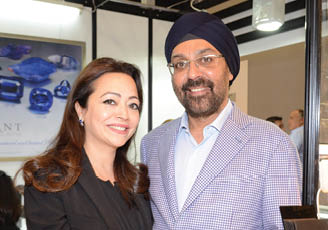 Sant Enterprises Co Ltd is once again aiming to fascinate buyers with its vast collection of coloured gemstones, headlined by blue sapphires.
Santpal Sinchawla, owner of Sant, said unheated Sri Lankan sapphires are currently in high demand. The gemstone dealer also observed that single stones are among the company's fast-moving goods in China. "Prices of unheated sapphires have gone up a bit but prices of heated goods have come down compared to last year," Sinchawla said. Asked to explain sapphire's allure, he attributed it to a number of factors: It is rare and comes in a wide range of colours, with each colour having its own quality variations.
Credit: jnashowdaily.com